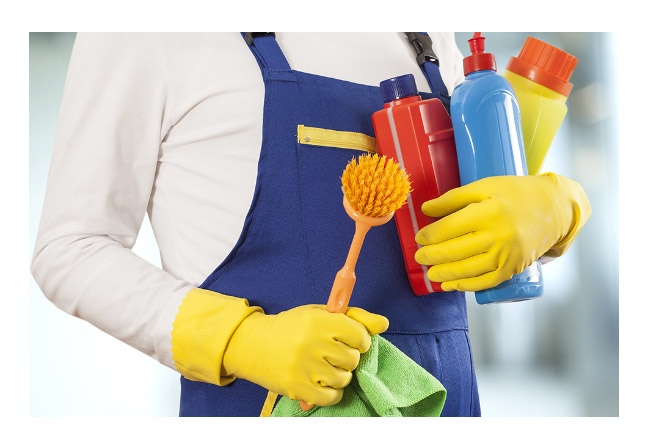 Learn about our Covid-19 policies
We take cleaning and disinfecting our school facility extremely seriously. Learn more about our policies.
Learn More

1. Contact Us
Give a call to learn more and schedule a tour
2. Take Tour
Visit us and tour our facilities
3. Enroll
Complete enrollment application
4. Monitor
Use our Live Video app to keep an eye on your child
I believe that it is impossible to find a place that is 100% to a mother's liking HOWEVER Smart Stars has truly come close. This was the first time I sought child care from anyone but family. And it was a very difficult decision to make but Veronica and the staff were always there to put me at ease. A few things I absolutely LOVED were: -LIVE video of the classroom (peace of mind for any parent), -healthy home cooked meals, -the colorful walls and decor in classrooms, -the hours (enough hrs to work with my work schedule), -secured gates and doors(added peace of mind for parents), -welcoming staff (Most teachers knew my son even if he wasn't in their class) -picture day, dance, and other activities/extracurriculars provided to children Before my son even started I was so nervous, he was a bit delayed in speech/language. He had not begun to speak as much as he should at his age. I was in the process of requesting an evaluation when I placed him in Smart Stars. Shortly after starting he began to speak and express himself more. I believe placing him around other children and having teachers so involved gave him that last push he needed. They helped him advance academically as well as helping him develop those important self-help skills. From potty training, to putting on his own shoes. Ms. Afshan, and Ms. Darna, thank you for all your hard work and dedication in taking care of my munchkin!! Ms. Galina, Ms. Victoria, and Everyone else at Smart Stars thank you for your warmth and kindness! Veronica, thank you so much for creating such a safe place to leave our kiddos, for going the extra mile when you could. It's so tough to say goodbye from a distance but we will forever remember Smart Stars. Thank you ❤️
Today's Damian's last day in Smart Stars Academy after attending for 3+ years. It is with absolute pleasure and deepest gratitude, I want to thank 1) Veronica Gorban-Dudits for her brilliant philosophy and approach for creating and successfully maintaining the program; 2) Melissa Hoose and Sabrina Harperfor their fearless academic drive, perseverance, and kind hearts; 3) Krystal Balzano and Luda for fun summer program and late evenings you had to care for our little ones; 4) Anna for her tireless homemade cooking and keeping the place neat. Thanks to the entires staff for all your love, care, and professionalism. We're leaving Smart Stars with amazing memories and with the sense of enormous confidence that Damian will have a bright future. You'll always remain in our hearts.
It is with a heart full of joy and eyes full of tears that today is Olivia's last day. It is hard to believe that Olivia has been a part of the Smarts Stars family for 2 years. We are going to miss all of you - Veronica: We are so lucky to have found Smart Stars. You always made yourself available by answering my emails with answers and assurances. Thank you so much for putting together the best set of teachers and support staff to take care of our little ones. It starts from the top down. Thank you for having a caring, loving, structured and disciplined environment. Lastly, thank you for taking into account a working parents schedule!! Krystal: unexpectedly you were Liv's first teacher. You are not only a teacher but a friend to Liv. Thank you for going above and beyond! Luda: Liv absolutely adores you. Thank you for loving and taking care of our little girl. It is because of you Liv can understand and speak a little Russian. Melissa: you were the one who gave us our tour and became Liv's pre-k teacher. You are absolutely awesome! Not only did Liv thrive and exceed, you helped us setup a foundation for Liv to conquer the world. We are forever grateful and thankful. Sabrina: whether you know it or not you helped us set Liv up for the next level. Thank you so much. Last and certainly not least, to all the assistants and helpers, thank you for taking care of our kids. When they need help or comfort they know they can go to you. You're appreciated!! Liv will forever be a proud Smart Stars Academy Alumna. Thank you!!
I just want to take the time and thank all the staff at smart stars academy. Pinchas has been attending the school for 3 years and I want to say that I couldnt have made a better choice. I'm very happy with the amount of preparation that my child has received throughout the years in this amazing school. I want to thank Veronica Gorban-Dudits for creating such a profound academy and environment for each and every child. I also want to thank Sabrina Harper and Melissa Hoose for providing astonishing academic support throughout the school year. Krystal Balzano thank you for the time you spent with Pinchas and Eitan. I know that Eitan will be fully knowledgable for the upcoming years due to the amazing teachers. It will be very difficult knowing we have to leave all these wonderful staff members behind. Pinchas will miss you all.
It's been a busy day today and we're all a little overwhelmed with tomorrow being the first day of Ava no longer being at smart stars. However, the least I can do is write a thank you to all of the staff of smart stars! 4 years ago I made the best decision to send Ava to smart stars. I have watched my child grow into the young and smart girl she is today because of all the wonderful teachers she has had throughout the years. I have no doubt you have all set my child up for a successful future! Thank you to all of the staff including the teacher helpers and of course Veronica for being so involved each and every day! Of course this isn't goodbye since our littlest Kaufman is still there but it definitely will not be the same. Thank you all again for everything you have done and continue to do! Ava already misses everyone!!
Ready to schedule a tour?