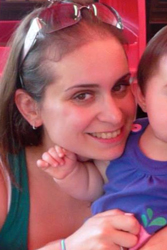 Melissa Hoose
My name is Melissa Hoose. I am a certified teacher in early childhood education, for both general education and special education. I love working with children and have had the pleasure of teaching children of many ages over the years. I am dedicated to the education and positive development of young children.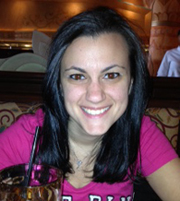 Sabrina Harper
My name is Sabrina Harper. I have always had a passion for working with children. I hold two Masters Degrees in Education and am certified to teach birth to grade 6. I have experience with various ages and helped children to grow cognitively, physically and socially in the classroom.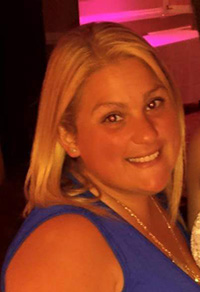 Krystal Balzano
Hi my name is Krystal I was born and raised in brooklyn. I'm kind, patient, and a friendly individual. I find a great fulfillment working with children, I started babysitting at a young age, I enjoy teaching children new and exciting things. I love watching them grow right in front of my eyes. Since an early age I knew I had the passion to work with children and help them develop towards a better future. I really look forward to getting to know both you and and your children, and hope to have a wonderful school year ahead!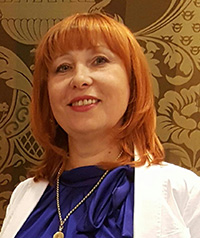 Lyudmyla Serbovets
I have obtained a pedagogical education degree, from Ukraine. I also have extensive experience working with children in the Early Education Field, both in Ukraine and America. I love my job and watching the children under my care progress, with my professional assistance. I will always make myself available to my students and their parents. I look forward to getting to know every child individually and their families, here at Smart Stars Academy.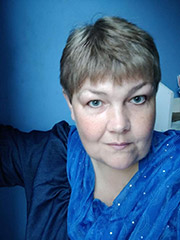 Tatyana Ardasheva
I am so happy to join the Smart Stars Academy family! I have been in America for over 18 years and originally I immigrated from Russia. I was a professional swimmer and athlete for many years. I have two adult children of my own and spent over 14 years being a babysitter for families that I still stay in touch with. I think building such bonds is extremely important when working with young children. I can't imagine my life without helping and teaching young students to become the best they can be. What I love about being a teacher assistant is that there are no two days alike. I love having the opportunity to use my skills and be a part of the children's lives. I am artsy, musical, creative, very active, and fun! My educational philosophy is that all children have the right to access education- and some are only able to do so with the help, patience and understanding of their caregivers. I strongly believe that all children are capable learners, and it is our job, as educators, to make sure that our students will reach their best learning potential. That is why I'm so excited to join the professional team of educators at Smart Stars Academy and I'm looking forward to helping our children learn and thrive!!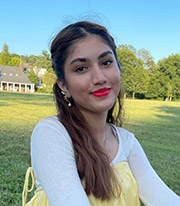 Somia Khan
Hi! My name is Somia Khan. I am a sophomore in Brooklyn College, with a major in Psychology. I am so excited to have become a team member here at Smart Stars Academy. I've been working at the Smart Stars Academy preschool for almost a year now and one thing I've learnt is that children often teach us in the process of us teaching them. It has been the best experience possible! They're so imaginative and I'm so privileged to be able to work with them. I myself am very into painting and art. I get inspired by the children I work with. My background is Pakistani, but I was born and raised in Brooklyn, New York. I am super excited for what's to come next from these bright, creative children!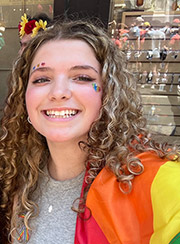 Emily Tsipenyuk
Hi! My name is Emily Tsipenyuk. I am a senior at Midwood High School. I previously worked at a daycare with children between the ages of 2 years old -6 years old. I primarily worked directly with the children. However, on days when necessary I cooked, bought supplies, and helped at the front desk. I truly enjoy working with children and being able to help them grow into independent little individuals. I find a great sense of purpose in helping children and being a small step in their growing process. I am extremely excited to start this new chapter at Smart Stars Academy. Beyond working with kids I have been a dancer for a small dance company in Brooklyn, since the age of 4 and love it! Within the next couple years I hope to go to Stony Brook in order to study Psychology and ultimately work within the psychology field, with children. I look forward to getting to know each and everyone of the children and their families!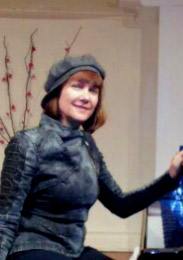 Yelena Kolpakova, Music Teacher
I was born in Russia to a family of an officer of military air force of Soviet Union. I graduated Rostov-on-Don School of Art, majoring in Piano and music grammar and Rostov State Conservatory of Rahmaninov, received Bachelor of Science in Music. I got married and relocated to Kiev, Ukraine and acquired a position as an accompanist to Albina Derugina at National School of Art Gymnastics. Later in my career, I was a teacher of main piano and Sol-fa at Kiev School of Art. I have 2 grown children, my daughter, who graduated from NYSID and is an interior designer and my son, who is an aspiring musician and DJ. I have lived in New York 20 years and I speak both Russian and English. I have been working with children for over 30 years. As a musical instructor, I also compose music and write songs for children. I strongly believe in importance of music education in children's daily curriculum.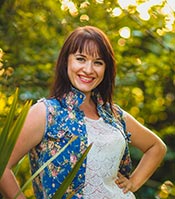 Alla Zhiteneva, Gymnastics Teacher
I am the President, founder, artistic director, and choreographer of the «International Dance and Gymnastics School Releve» in USA and Russia. I have Dance and Gymnastics experience for over 25 years. and graduated one of the best schools of modern choreography in Russia. I am a permanent participant of various master classes in Russia and Europe. Some of my choreography experience include; Showcase «Broadway Dance Center» (New York, Broadway, USA) «CHICAGO Medley», choreographer Sue Samuels; Showcase «Broadway Dance Center» (New York, Broadway, USA), choreographer Sheila Barker , guest dancer on «ASC» Fashion week summer, New York USA, guest dancer on «New York Fashion Week». Permanent Judge of International art competitions. The choreographer on the boards of Jazz, Modern, Contemporary, Belly dance, Stretching and Gymnastics classes. Winner of International and All-Russian competitions and Festivals. I am the author and organizer of various dance projects, charity concerts, master classes. It is my pleasure and honor to be able to give everything I can and teach everything possible to the students, here at Smart Stars Academy. I look forward to watching the little ones take on new skills and be able to bring it home to you. I hope to have a very fun school year with many accomplishments across all the age groups. Thank you for entrusting me with such a wonderful task!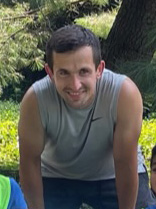 Coach Lukasz
Hi! My name is Coach Lukasz and I am a lifelong soccer player and a soccer coach, with 10+ years of coaching experience. I always implement engaging and imaginative themes for my soccer lessons, to ensure that children have fun, but also learn the basics and skills of the beautiful game of soccer. Every lesson is age appropriate with an emphasis on the children learning how to be comfortable with using the soccer ball with their feet and skill development. I am very excited to meet all the little soccer players at Smart Stars Academy and work with each one of the stars!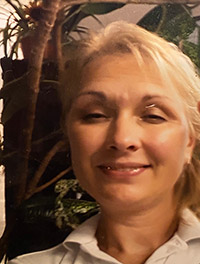 Aurica Vincze, Chef
My name is Aurica Vincze and I am a very kind, friendly, and patient individual. I have two strong passions, which are cooking and children. I enjoy trying new things, and creating various dishes. I love watching children learn and grow, as well as working beside them to help them in any way I can. I love spending time with family and friends. I am very pleased that I am able to do both of the things I love, such as cooking and taking care of the students, here at Smart Stars Academy. I look forward to getting to know you and your children and providing the best of both skills that I can offer.
Ready to schedule a tour?