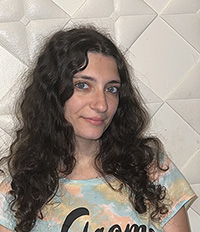 Margaret Gildina
Hi my name is Margaret Gildina. My major is Early Childhood Education/Child Care. I am extremely passionate about children of all ages. I have 11 years of experience with working with children in various settings and I hope to be working with them for many more years to come. The children that I have worked with 11 years ago, are now already in middle school and it makes me so happy to know that I was there for them in their early years. Children really motivate me to become a better me and in turn I try to ensure that I do the same. The thought of being able to make a difference in a small child's life is extremely rewarding. I am thrilled to join the Smart Stars Academy team. I look forward to forming a bond with each child individually and their family. The goal is to provide a rigorous academic experience, a nurturing environment, and a close home-to-school relationship. I am always available for any help that's needed regarding any child that is in my care. I am also fluent in English and Russian. I can't wait to meet all of you and have an amazing school year ahead!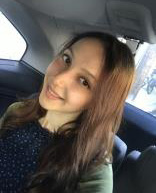 Istoda Mulladjanova
Hello, I'm Istoda, a substitute teacher joining such an amazing community of Smart Stars Academy. I am excited and feel honored to be a part of this community and get to know the children. I recently graduated from Brooklyn College with a Master's degree in Early Childhood Education. I have worked as an assistant teacher for a few years both at public school and private school. What amazes me working with children is how children learn about the world by exploring and experimenting their surroundings. Working with children inspires me to see the world through their lenses and how the world is full of possibilities. A little about myself , I like spending time in nature, exploring new coffee places. Also I am a theater goer, love musicals and broadway shows.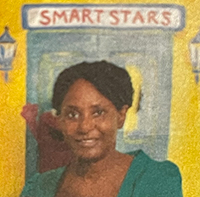 Mireille Poliard
Hi everyone, my name is Mirielle but the students call me Ms. P. I have four amazing and beautiful children of my own. I take the same approach to my students as I do my children. I am proud to teach preschool and kindergarten this year at Smart Stars Academy. It is an honor to be a part of the Smart Stars Academy family. I've had many years of experience in early childhood education and have obtained my degree in Elementary Education. However, I discovered my passion for working with young learners and have been doing so for a number of years now. I look forward to communicating and working with you as your child grows and develops.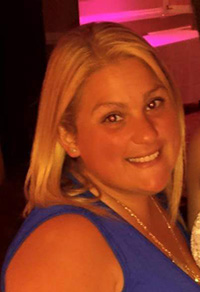 Krystal Balzano
Hi my name is Krystal I was born and raised in brooklyn. I'm kind, patient, and a friendly individual. I find a great fulfillment working with children, I started babysitting at a young age, I enjoy teaching children new and exciting things. I love watching them grow right in front of my eyes. Since an early age I knew I had the passion to work with children and help them develop towards a better future. I really look forward to getting to know both you and and your children, and hope to have a wonderful school year ahead!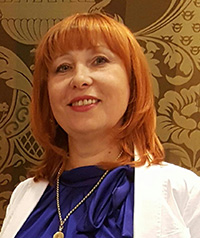 Lyudmyla Serbovets
I have obtained a pedagogical education degree, from Ukraine. I also have extensive experience working with children in the Early Education Field, both in Ukraine and America. I love my job and watching the children under my care progress, with my professional assistance. I will always make myself available to my students and their parents. I look forward to getting to know every child individually and their families, here at Smart Stars Academy.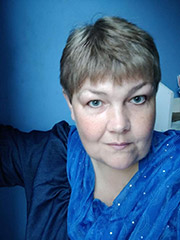 Tatyana Ardasheva
I am so happy to join the Smart Stars Academy family! I have been in America for over 18 years and originally I immigrated from Russia. I was a professional swimmer and athlete for many years. I have two adult children of my own and spent over 14 years being a babysitter for families that I still stay in touch with. I think building such bonds is extremely important when working with young children. I can't imagine my life without helping and teaching young students to become the best they can be. What I love about being a teacher assistant is that there are no two days alike. I love having the opportunity to use my skills and be a part of the children's lives. I am artsy, musical, creative, very active, and fun! My educational philosophy is that all children have the right to access education- and some are only able to do so with the help, patience and understanding of their caregivers. I strongly believe that all children are capable learners, and it is our job, as educators, to make sure that our students will reach their best learning potential. That is why I'm so excited to join the professional team of educators at Smart Stars Academy and I'm looking forward to helping our children learn and thrive!!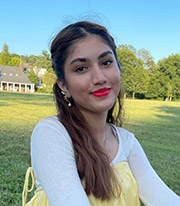 Somia Khan
Hi! My name is Somia Khan. I am a sophomore in Brooklyn College, with a major in Psychology. I am so excited to have become a team member here at Smart Stars Academy. I've been working at the Smart Stars Academy preschool for almost a year now and one thing I've learnt is that children often teach us in the process of us teaching them. It has been the best experience possible! They're so imaginative and I'm so privileged to be able to work with them. I myself am very into painting and art. I get inspired by the children I work with. My background is Pakistani, but I was born and raised in Brooklyn, New York. I am super excited for what's to come next from these bright, creative children!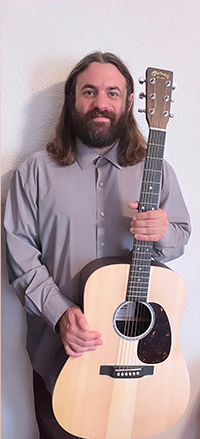 Movement and Music with Mr Andrew
Andrew Tuzhilin is a professional children' s musician based out of Brooklyn, New York. He is a cofounder, writer, and musician in the children's group Rolie Polie Guacamole. In addition to his endeavors with his children's band, as a soloist he has been performing in play spaces and preschools all over New York City. His program is extremely interactive, movement based, and focused primarily on motor function and musical development.
Hi parents and children, my name is Andrew, and I have a wide catalog of music for children ages one to six years old. Each class is between 30-60 minutes (age appropriate) and geared to accommodate the needs of the children in each classroom. My classes generally start with a Hello song or "Clap your Hands," conventional songs for warm up, such as "Itsie Bitsie Spider" or " Row Your Boat". I then lead into original material for movement and musical development. There is also the egg shaker component, learning songs and doing some call and response clapping for rhythmic and melodic exercises, and of course- the preparation for all the shows we will put forth for you, the parents. The end of class is generally the period where we sing books such as "Brown Bear", "Jam Berry", "From Head to Toe", "Gruffalo", and many more.
I am thrilled to join the Smart Stars Academy team and have the opportunity to expose young students to music and movement. I look forward to working with your children and being able to showcase each child's talent during the shows throughout the year!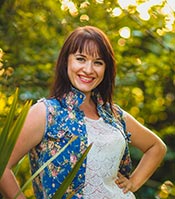 Alla Zhiteneva, Gymnastics Teacher
I am the President, founder, artistic director, and choreographer of the «International Dance and Gymnastics School Releve» in USA and Russia. I have Dance and Gymnastics experience for over 25 years. and graduated one of the best schools of modern choreography in Russia. I am a permanent participant of various master classes in Russia and Europe. Some of my choreography experience include; Showcase «Broadway Dance Center» (New York, Broadway, USA) «CHICAGO Medley», choreographer Sue Samuels; Showcase «Broadway Dance Center» (New York, Broadway, USA), choreographer Sheila Barker , guest dancer on «ASC» Fashion week summer, New York USA, guest dancer on «New York Fashion Week». Permanent Judge of International art competitions. The choreographer on the boards of Jazz, Modern, Contemporary, Belly dance, Stretching and Gymnastics classes. Winner of International and All-Russian competitions and Festivals. I am the author and organizer of various dance projects, charity concerts, master classes. It is my pleasure and honor to be able to give everything I can and teach everything possible to the students, here at Smart Stars Academy. I look forward to watching the little ones take on new skills and be able to bring it home to you. I hope to have a very fun school year with many accomplishments across all the age groups. Thank you for entrusting me with such a wonderful task!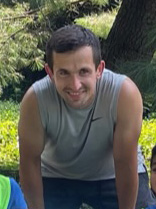 Coach Lukasz
Hi! My name is Coach Lukasz and I am a lifelong soccer player and a soccer coach, with 10+ years of coaching experience. I always implement engaging and imaginative themes for my soccer lessons, to ensure that children have fun, but also learn the basics and skills of the beautiful game of soccer. Every lesson is age appropriate with an emphasis on the children learning how to be comfortable with using the soccer ball with their feet and skill development. I am very excited to meet all the little soccer players at Smart Stars Academy and work with each one of the stars!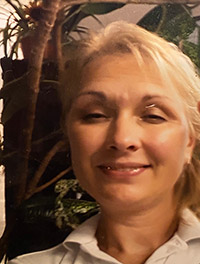 Aurica Vincze, Chef
My name is Aurica Vincze and I am a very kind, friendly, and patient individual. I have two strong passions, which are cooking and children. I enjoy trying new things, and creating various dishes. I love watching children learn and grow, as well as working beside them to help them in any way I can. I love spending time with family and friends. I am very pleased that I am able to do both of the things I love, such as cooking and taking care of the students, here at Smart Stars Academy. I look forward to getting to know you and your children and providing the best of both skills that I can offer.
Ready to schedule a tour?