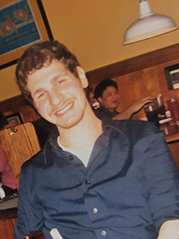 Adam Frank
My name is Adam Frank. I was born in Brooklyn, NY and have lived here all my life. I have always enjoyed working with children and have a passion in guiding them along their journey towards learning and personal growth. I have a Bachelors Degree in Early Childhood Development, Early Childhood Education, and Early Childhood Special Education. With a minor in psychology. I have always seen every child as their own unique individual which involves me using many different facets to teach and help our children absorb what they are learning, as well as become more in depth with their social/emotional growth. I take much pride in my work and try my best to make every learning experience fun, interactive, and memorable. I also take pride in making all of our children conscious beings towards themselves and other so that we all learn in a safe and fun environment.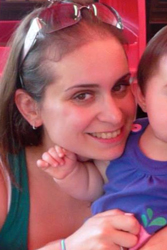 Melissa Hoose
My name is Melissa Hoose. I am a certified teacher in early childhood education, for both general education and special education. I love working with children and have had the pleasure of teaching children of many ages over the years. I am dedicated to the education and positive development of young children.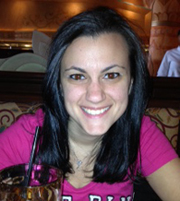 Sabrina Harper
My name is Sabrina Harper. I have always had a passion for working with children. I hold two Masters Degrees in Education and am certified to teach birth to grade 6. I have experience with various ages and helped children to grow cognitively, physically and socially in the classroom.
Darna Rouse
My name is Darna Rouse and I am originally from Panama City, Panama. I came to the United State when I was 13. I had a happy, normal childhood with 8 other siblings. After high school, I enrolled in NYU College for Para Education and continued exploring and working with children while working on my undergrad at Touro College and receiving my bachelors in child phycology, early childhood and special education. Based on my experience there, I knew I wanted to work with children. I recently completed My Master's Degree of Science in Education. I love reading, traveling and spending time with my son. Some weekends we go swimming, fishing or sometimes to the movies.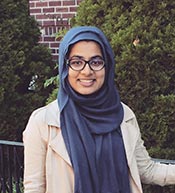 Atika Shafiq
Hi, my name is Atika Shafiq. I was born in Gujranwala, Pakistan. I came to United States in 1999 with my family. I grew up in Brooklyn, New York with my family. I like to spend quality time with my family, friends, colleagues and neighbors during my free time. I love baking, hiking, trying new foods from different cultures and countries, roller skating, ice skating, mountain climbing, and etc. I enjoy traveling to other countries for vacation with my family. I look forward to work with parents to further establish a strong foundation for children to grow academically, emotionally, physically, socially, independently, and cognitively. I believe having a communication with parents is essential for children's success. This way parents are aware of how the child is in a school setting and teachers are aware of how the child is in a home environment.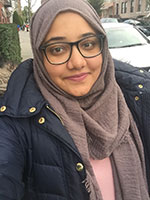 Ms. Afshan
Welcome to a new school year at Smart Stars Academy! My name is Ms.Afshan and I am so excited to have your child in my class this year. This is my third year teaching as a preschool teacher. Each year is new and different, and I can't wait to see what this year will bring. I am looking forward to getting to know your child and helping them succeed in their education and participation during their school day. I believe that communication is the key to your child's success and to a great parent/teacher relationship. I encourage to always have the communication lines open. I am looking forward to working with you and your child, as we teach them to reach for the stars. We will have many adventures together as we learn about the world around us! Thank you for all that you do for your child.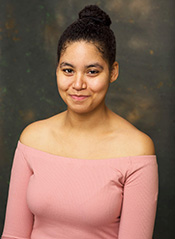 Felicia Caesar
My name is Felicia Caesar. I have been teaching for 5 years and have worked in a Montessori setting for 2 of those years. I am currently attending St. Francis College part time to achieve a Masters in Creative Writing. I love to travel, take pictures, play card or board games and just have fun! I am available by email at felcaesar@outlook.com Please reach out to me whenever you feel necessary. I hope to fill your kids with new independence, and increase their abilities. We'll be helping to improve their gross and fine motor skill by dancing, learning how to hold a crayon, and by using materials within the classroom that aid in everyday tasks. They will also be learning responsibility in completing daily objectives on their own, and asking for help when needed by using their words. I am looking forward to the year we have ahead of us! It is a pleasure being here and I am grateful for this opportunity to work with you and getting to know your little stars!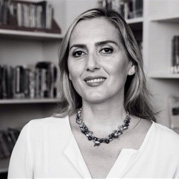 Ganimete Dedushi
I was born in Kosova and have been a Nursery, Preschool and Kindergarten teacher since 2009 at American School of Kosova. I am a dynamic lecturer who gives students many opportunities and love as well. I always made myself available to students before and after school when they need extra help/support. Also, I am flexible, enthusiastic, lovely and creative. I hold a Bachelor of Arts in Architecture. My passion has always been to work with children. Seeing their academic and social development is a desirable pleasure for me. I look forward to getting to know you and your children at Smart Stars Academy.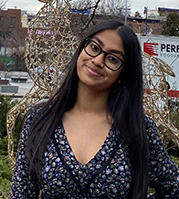 Ainoon Khan
My name is Ainoon Khan and I am 18 years old. I am a senior attending Midwood Highschool, aspiring to become a nurse. I have experience in working with children as a babysitter, camp counselor, and after-school counselor, and also have worked with special needs children. I am absolutely thrilled to be an Assistant Teacher at Smart Stars Academy! When it comes to working with children I am very passionate and have the desired eagerness to help satisfy their needs. Not only do I want to help them learn but also be a great part of their lives and know that I can be someone that they can trust, talk to, and overall have a great time with throughout the day. I hope that they grow up to become independent leaders with kind habits who can influence the people that they come across, in the upcoming future. Being able to bond with children has always been a specialty of mine because it keeps me more motivated and kind-hearted throughout the day!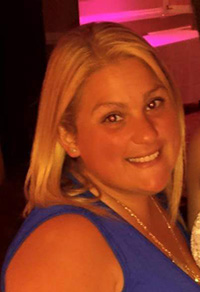 Krystal Balzano
Hi my name is Krystal I was born and raised in brooklyn. I'm kind, patient, and a friendly individual. I find a great fulfillment working with children, I started babysitting at a young age, I enjoy teaching children new and exciting things. I love watching them grow right in front of my eyes. Since an early age I knew I had the passion to work with children and help them develop towards a better future. I really look forward to getting to know both you and and your children, and hope to have a wonderful school year ahead!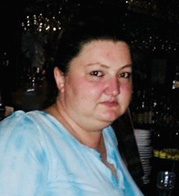 Svetlana Levitskaya
My name is Svetlana Levitskaya. I have been working with young children for many years and always had a passion for it. I have two children of my own which gives me the knowledge and empathy for other parents. I love spending time with them and watching them grow. I have a very open communication with parents and I look forward to being there during your child's most important developmental years.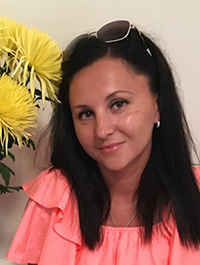 Galyna Nikolaeva
I started working with kids in Ukraine in 1999. Since then, I can't imagine my life without helping and teaching young students. What I love about being a Teacher Assistant is the that there no two days the same. I have the opportunity to use my skills. I can be artsy, creating props and backdrops for school plays as well as class art work. I get to use my brain, solve puzzles, help children and generally be useful in the classroom. My educational philosophy is that all children have the right to access education- and some are only able to do so with the help, patience and understanding of their care givers. I strongly believe that all children are capable learners, and it is our job, as educators, to make sure that our students will reach their best learning potential. That is why I'm so excited to join the professional team of educators at Smart Stars Academy and I'm looking forward to help our children learn and thrive!!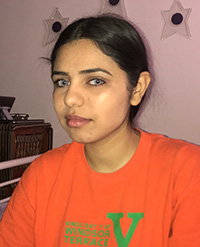 Ariha Hamid
My name is Ariha Hamid, I graduated from Midwood High School and am currently attending Brooklyn college. Some of my hobbies are reading, running, and playing sports. I was on the Midwood High School Varsity lacrosse team and a part of the New York Road Runners. I love spending my time with children, helping them learn and grow. I hope to be able to accomplish so much in the upcoming year, with your stars, here in Smart Stars Academy.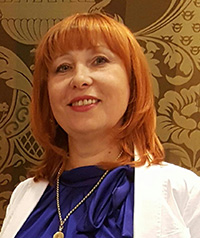 Lyudmyla Serbovets
I have obtained a pedagogical education degree, from Ukraine. I also have extensive experience working with children in the Early Education Field, both in Ukraine and America. I love my job and watching the children under my care progress, with my professional assistance. I will always make myself available to my students and their parents. I look forward to getting to know every child individually and their families, here at Smart Stars Academy.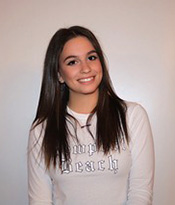 Gabrielle Ostrometsky
My name is Gabrielle Ostrometsky and I am 19 years old. I am an upper sophomore in Brooklyn College, majoring in Speech Language Pathology and Audiology, as well as Children and Youth Studies. I went to Fiorello H. LaGuardia High School of Music & Art and Performing Arts as a dance major. At 15, I worked as a counselor at Russian Aesthetic Center: Idea Sleep Away Summer Camp, in which I engaged and directed children between the ages of 5-13 in various activities, competitions, and performances including "The Little Prince" by Exupéry, Chekhov's "Proposal," "Snow Queen" by Eugene Schwartz. When necessary, I was happy to perform with the children myself. Additionally, I have worked in NJY (Cedar Lake Camp) Sleep Away Camp as a counselor, drama specialist and volleyball specialist with children ages 8-16. Most recently, after I finished competing in gymnastics at a high level, I've been working at MatchPoint NYC as a rhythmic gymnastics coach ever since. I teach children from the ages of 3-14 the skills necessary to grow, develop, and compete in the sport. In my four years of working with children of different communities and backgrounds, I've grown to really enjoy and deeply appreciate my time spent teaching and mentoring them. My work has forced me to learn the importance of leading by example and become a positive role model, as well as the importance of high self esteem and positive reinforcement in developing good habits and practices. I've become more in tune with my strengths and weaknesses in dealing with children, and I would like to continue to develop the skills necessary to improve the self esteem and communicative abilities of struggling children. In pursuing a career in Speech Language Pathology and Audiology, I am hoping I will achieve these goals in my near future.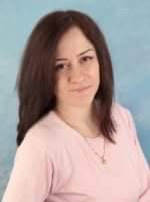 Zumrud
My name is Zumrud. I was born to a family of teachers, and developed a deep passion to teaching since childhood, after graduating from Pedagogics and Psychology faculty of Azerbaijan State Pedagogical University in 2000, from Slavic University faculty the Pedagogical and the Methods of the Primary education. I worked at secondary school in Baku in the position of teacher of elementary class. When I lived in Russia I worked at Moscow Secondary school as a kindergarten teacher. I love working with children, I found that every kid has their own special way they learn, which I use till today, I like to find a different ways to approach different students. I am happy to be your teacher.
Siobhan Douglas
My name is Siobhan Douglas I was born and raised in Brooklyn, New York. I graduated from Brooklyn College obtaining a Bachelor's degree in Psychology which I will not stop there. I am currently working on applying for graduate school to obtain a Master's degree in Special Education. I am fun, loving, and extremely helpful. I love kids and working with children is my calling I want to make a difference in their lives. I have experience working with preschool children. Guiding them with letters of the alphabet and their sounds and helping develop language and literacy skills. I aim to bring an open mind, encouraging attitude, and high expectations to the classrooms at Smart Stars Academy each day. I owe it to my students, as well as my community, to bring consistency, diligence, and warmth to my job in hope that I can ultimately inspire and encourage such traits.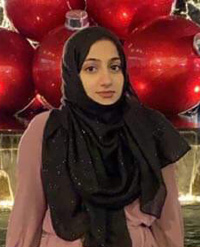 Amenah Ahmad
My name is Amenah Ahmad and I am a very passionate, energetic, and compassionate English Teacher, Tutor, Babysitter, and overall individual. I have experience tutoring children grades K-12, for a total of 6 years, including home tutoring and Online teaching experience. I also have 2 years of babysitting experience, with a wide range in age. I am highly proficient in age-appropriate lessons, strategic learning, am an excellent team player, and acquire strong knowledge of behavioral management. I have earned a BBA degree from the City University Of New York, Brooklyn College. I am looking forward to getting to know you and your children, along with having the chance to impact their school lives in the most beneficial way, thank you for the opportunity to teach and learn from your little stars.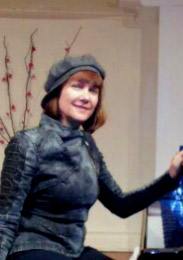 Yelena Kolpakova, Music Teacher
I was born in Russia to a family of an officer of military air force of Soviet Union. I graduated Rostov-on-Don School of Art, majoring in Piano and music grammar and Rostov State Conservatory of Rahmaninov, received Bachelor of Science in Music. I got married and relocated to Kiev, Ukraine and acquired a position as an accompanist to Albina Derugina at National School of Art Gymnastics. Later in my career, I was a teacher of main piano and Sol-fa at Kiev School of Art. I have 2 grown children, my daughter, who graduated from NYSID and is an interior designer and my son, who is an aspiring musician and DJ. I have lived in New York 20 years and I speak both Russian and English. I have been working with children for over 30 years. As a musical instructor, I also compose music and write songs for children. I strongly believe in importance of music education in children's daily curriculum.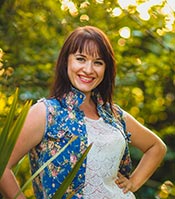 Alla Zhiteneva, Gymnastics Teacher
I am the President, founder, artistic director, and choreographer of the «International Dance and Gymnastics School Releve» in USA and Russia. I have Dance and Gymnastics experience for over 25 years. and graduated one of the best schools of modern choreography in Russia. I am a permanent participant of various master classes in Russia and Europe. Some of my choreography experience include; Showcase «Broadway Dance Center» (New York, Broadway, USA) «CHICAGO Medley», choreographer Sue Samuels; Showcase «Broadway Dance Center» (New York, Broadway, USA), choreographer Sheila Barker , guest dancer on «ASC» Fashion week summer, New York USA, guest dancer on «New York Fashion Week». Permanent Judge of International art competitions. The choreographer on the boards of Jazz, Modern, Contemporary, Belly dance, Stretching and Gymnastics classes. Winner of International and All-Russian competitions and Festivals. I am the author and organizer of various dance projects, charity concerts, master classes. It is my pleasure and honor to be able to give everything I can and teach everything possible to the students, here at Smart Stars Academy. I look forward to watching the little ones take on new skills and be able to bring it home to you. I hope to have a very fun school year with many accomplishments across all the age groups. Thank you for entrusting me with such a wonderful task!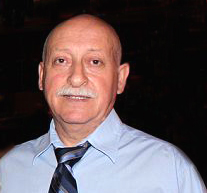 Leonid Sheykman, Chess, Checkers and Logic Teacher
I graduated from the Engineering Academy in Moscow where one of my majors was math. I worked in UBS for 15 years within the QA department. I've lived in New York for 20 years and I speak both Russian and English. I'm married with two grown children. When raising my kids, I gave them a lot of attention to improve their personal and intellectual development. My son is a West Point Graduate and a captain in the U.S. Army. My daughter is a manager in one of the Top 10 construction development companies in the world. I am a math tutor for students K-8. I believe that Chess, Checkers and especially logic are essential aspects in a child's development.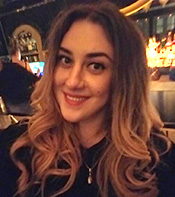 Ana Josu, Chef
My name is Ana Josu and I am a very kind, friendly, and patient individual. I have two strong passions, which are cooking and children. I enjoy trying new things, and creating various dishes. I love watching children learn and grow, as well as working beside them to help them in any way I can. My hobbies are painting and spending time with friends. I am very pleased that I am able to do both of the things I love, such as cooking and taking care of the kids, here at Smart Stars Academy. I look forward to getting to know you and your children and providing the best of both skills, that I can offer.
Ready to schedule a tour?